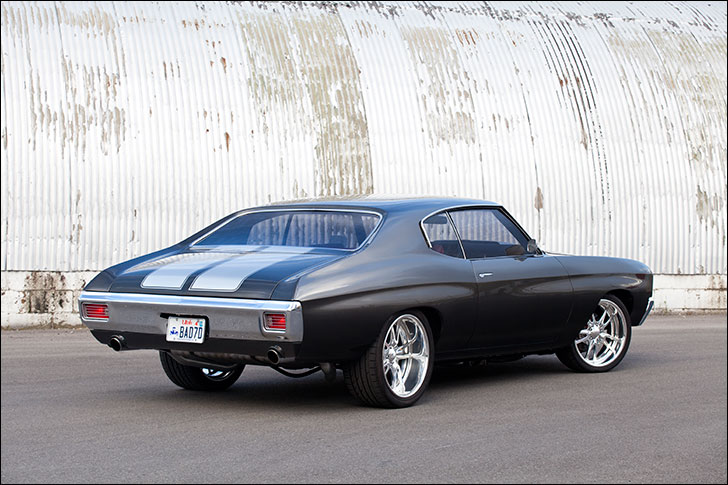 K.I.S.S.
The devil is in the details, and the details make it heavenly
By now you're familiar with Kindig-It Designs in Salt Lake City, Utah. We've brought you countless features highlighting some of their more notable builds. Today I'd like to share a perhaps lesser-known car, this 1970 Chevy Malibu. Just because this ride isn't sporting myriad of handmade body panels and one off wheels, don't mistake it for a run of the mill Craigslist resto.
No sir, owner Ken Brower likes to keep 'em simple, so the body was treated to shaved side marker lights and Kindig-It flush-mount door handles before being block sanded into oblivion. While they were on the outside of the car, the stock front and rear bumpers were narrowed slightly and tucked closer to the body. I never noticed that stock '70 Chevelle bumpers were excessive, but gosh, the Dave Kindig versions do look better!! With the canvas prepped, the stock trim was installed and SS-style stripes in Audi silver were applied atop the PPG Ford Mineral Grey paint. It's all very understated and easily overlooked at a car show, but studying this car can be quite satisfying.